How are we different from the rest?
We are not just different. We are unique too.
Our yoga instructors are not those who learnt yoga for a month or two for the sake of teaching to earn some extra bucks, without having in-depth knowledge and without knowing how to do it the right way.
Our yoga instructors have studied yoga in depth. They have learned, lived & dreamed of yoga throughout their life.
We are the professionals. We are THE EXPERTS OF YOGA.
That's why when you start learning yoga from our expert instructors, you'll not just be learning YOGA, but you will also learn YOGA THERAPY too.
Along with complete well-being, you will also learn about yoga therapy. Yoga therapy is a solution-oriented approach to a specific problem like cervical, spondylitis, asthma (by special breathing practices), back pain,  knee pain, managing stress, frozen shoulder, weight loss etc. through asana, stretching, pranayam breathing and meditation. Yoga therapy can even be done by people who can't move their body.
So, if you have a specific health problem for which you're looking for a solution, please let us know during your trial session. Our expert yoga instructors will work together with you.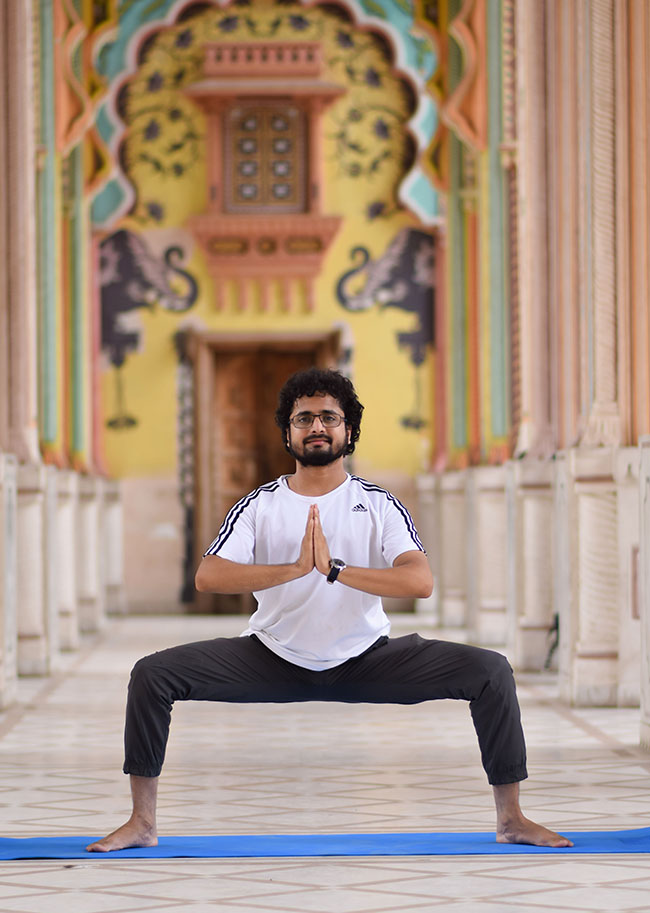 Our Expert YOGA Instructors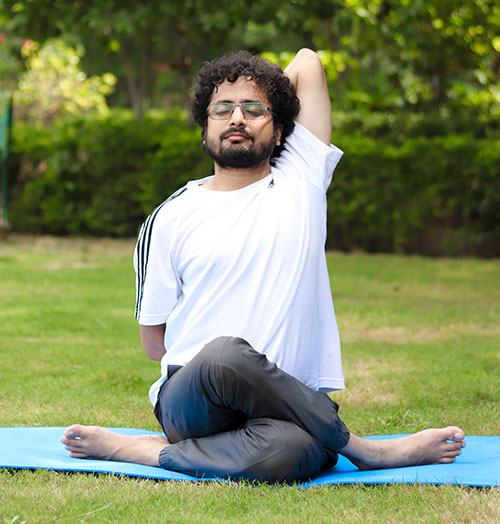 Manish Mittal
A pro-expert yoga guru, popularly known as MM, has taught YOGA to many legends in India, including Venkaiah Naidu, Vice President of India; billionaire industrialist, GM Rao and many other known celebrities. He learned yoga from Dr. H.R. Nagendra, the yoga instructor of Narendra Modi, Prime Minister of India.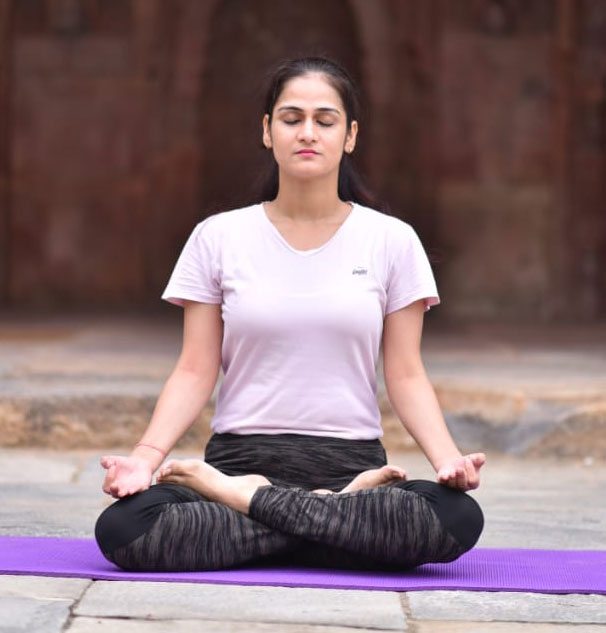 Manisha Vaid
As far as she can remember, her life has been in and around YOGA. She is the YOGA BUTTERFLY. She knows all the ins-and-outs, and has been teaching on how to do yoga the right way. She has all the knowledge that takes one to be an expert yoga guru. She holds a M.Phil in Yoga; also a master's degree & diploma degree in Yogic Science.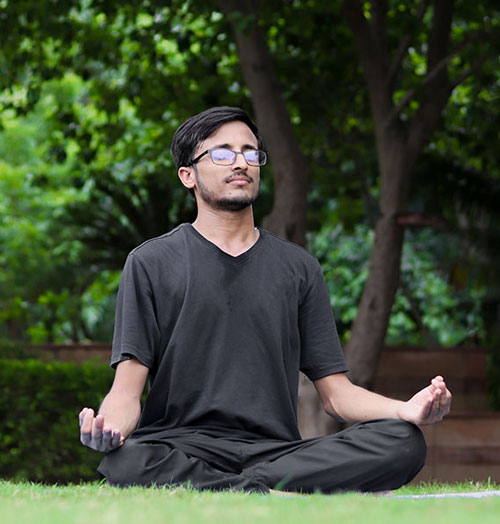 Himanshu Thard
He has been practicing yoga since his early childhood. That's why he has always been flexible and remains true to his yoga postures. He learnt the yoga in-depth from the very well known institute, Morarji Desai National Institute of Yoga; established by the Department of AYUSH, the MoHFW, Government of India.
What do I need for online yoga class?
How yoga sessions are conducted online?
Frequently Asked Questions