In the COVID-19 era, going to a gym or yoga place isn't a good choice. At this time yoga will come to your home by online and offline. At EazyYoga one has an opportunity to learn and practice yoga in a private one-on-one, live, session via online and offline by experts. A 60 minutes of instruction customized to your body, your needs, and your goals.
EazyYoga is an initiative by Manish Mittal, popularly known as MM, to help people around the world learn yoga through digital medium at the comfort of their home, without needing to walk to a yoga-class and without having to sacrifice their social distancing.
Manish Mittal (MM) is a pro-expert yoga guru. Manish mastered the art of yoga from Swami Vivekananda Yoga Anusandhana Samsthana (S-VYASA), Bangalore under the guidance of Dr. Nagendra. Dr. H.R. Nagendra is the yoga instructor of Narendra Modi, Prime Minister of India. Manish has also published several research papers on Yoga.
He has done, Happiness Program (YES+ Course) from Art of Living, Bangalore, which teaches the well-known breathing technique – Sudarshan Kriya and also a healing course yogic pranic vidhya level 1,2,3.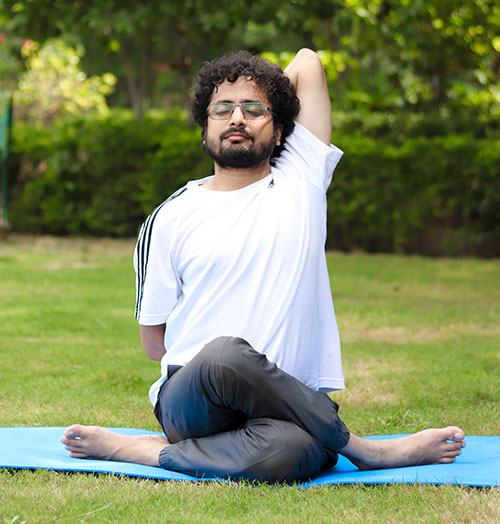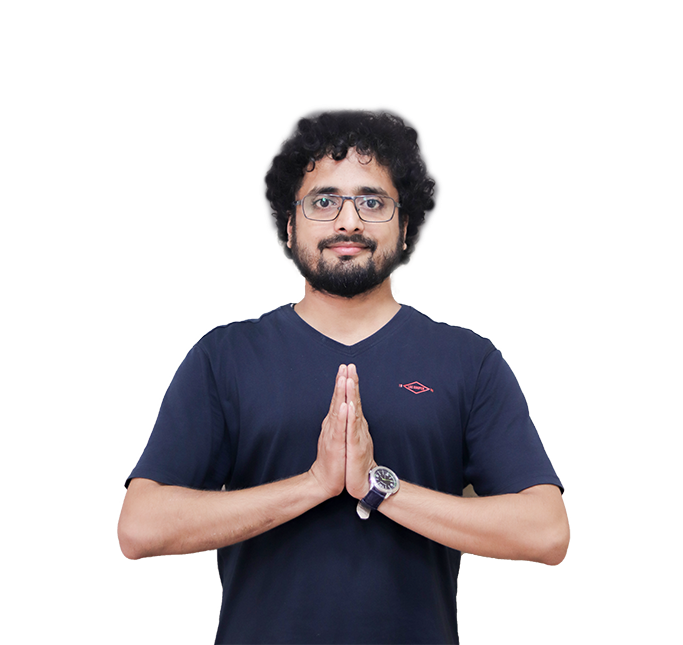 He has attended Inner Engineering program from Sadhguru's ISHA foundation.
He has taken multiple VIPASSANA meditation retreat, where one needs to remain in complete silence for 10 days, with 10 hours of daily meditation practice.
With knowledge from all diverse institution, MM has got it all what it takes to help you learn yoga and cure your problem through yoga therapy.
He currently takes yoga session of Venkaiah Naidu, Vice President of India; billionaire industrialist, GM Rao and many other known celebrities in India.
(More expert yoga instructors from  India and other countries will be joining our team in coming days, so that you get to learn only from the BEST. – MM.)
To make more people learn and practice yoga. And help them believe that with yoga they can cure their physical & mental problems.
Our vision is simple.
A small step of ours to make a healthy and happy world.
To leave behind a better world…
Teaching "the right yoga". 
Spreading "unconditional love".
Practicing "kindness'.

Working for humanity, animals, environment and nature.